Pizza is one of the nation's favorites, whether it's store-bought or from leftover takeout, you may be wondering how long you can savor those extra slices for.
Does frozen pizza expire or go bad? Frozen pizza can potentially go bad depending on a variety of factors. It is best to consume frozen pizza within 18 months of purchase for its best quality, however, it will most likely remain safe to eat after this time period.
This article will explore the most common period about frozen pizza, including how long it lasts and how it should be stored to maximize its usage date.
How Long Does Frozen Pizza Last?
Freezing foods can extend the life of your food and keep them yummier for longer. Whilst we may sometimes think that they have mystical freezing powers, some foods do still expire in the freezer. So how long will frozen pizza last?
The shelf life of leftover pizza depends on a variety of different factors, including the sell-by date, preparation and storage method.
How long it lasts depends on its original state. For example, you may have ordered from Domino's or another favorite pizza place and taken it home to freeze, or you may have bought it from the store already frozen.
This has an effect on how long your frozen pizza will last. Typically, takeout pizza or homemade pizza can last between 4-6 months, whereas store-bought frozen pizza could potentially last between 12-18 months.
Even after then, it is likely that it will still remain safe for consumption. One thing to note, however, is that best-by dates are usually guidance for the taste and freshness of the product. If it is stored in the freezer for longer, over time, the food quality may deteriorate.
It can be difficult to determine exactly how long your frozen pizza will last because each of the preparation methods will be different and you may not have this information at hand.
If stored properly, you may be able to extend the usage date of your frozen pizza, you just need to look out for some signs to know when it's really time to throw it away.
What Can Make Frozen Pizza Go Bad?
The things that can make frozen pizza go bad is:
Storing your pizza incorrectly – If you do not store your pizza in an airtight container at the correct temperature, it can leave room for bacteria to grow on your pizza.
How to Know if Frozen Pizza has Gone Bad?
These are things that you should look out for to detect if your frozen pizza has gone bad:
Freezer Burn
Freezer burn shows up on your food when it has dried out. This can occur from incorrect storage or from being in the freezer for a long period of time. Ice crystals can formulate on the outside and dry spots or discoloration may appear on your pizza.
In some cases, freezer burn can also appear as dark, leathery patches.
You CAN still eat the pizza as it is safe to do so, but it may have an impact on the quality of the product, regarding taste and texture, so it's really up to you on this one.
Whilst you can decide to consume the pizza after signs of freezer burn, you should discard your pizza if you notice any of the following:
Odor
If you notice a strong-smelling odor that seems a bit off, chances are that your pizza is.
Mold
This will possibly be the easiest method to detect as it's the most visually obvious. This usually appears as green spots.
Slimy
Depending on your pizza's toppings, you may be able to detect an element of spoilage on your frozen pizza through slime.
What Happens if You Eat Frozen Pizza After It Has Spoiled?
Frozen pizzas can last up to 18 months in the freezer and potentially thereafter.
Due to the fact that frozen foods are often safe to eat even after their expiration date, it is highly unlikely that you will get sick or have any effects if you eat frozen pizza after its best by date.
Sometimes it's better to be safe than sorry. You can see the symptoms of food poisoning on the CDC website to give you that peace of mind.
How to Store Frozen Pizza Correctly?
According to the U.S. Food and Drug Administration (FDA), if frozen food is consistently kept at 0 degrees Fahrenheit, it should last indefinitely if the packaging has not been opened or damaged. So, the temperature is a massive factor in how your frozen pizza should be stored.
Whilst freezing food does not kill off bacteria, it stops it from growing whilst stored at the correct temperature and therefore minimizes any risk of food poisoning or illness.
If the frozen pizza is left out in temperatures above 40 degrees Fahrenheit for two hours or more, you should discard it, just to be safe.
To ensure that your freezer is at the right temperature, you can buy thermometers to put into your freezer and regularly check it. You should do this at least once a week. By taking these precautions, you are ensuring that your frozen foods last for longer.
Frozen pizzas are convenient and tasty, but they also pose some risks.
How long can you store them before they start going bad?
Pizza is a favorite food for many people around the world.
In fact, Americans eat over $30 billion worth of pizza every year.
Frozen pizzas are convenient because they don't require much preparation time or cooking.
They can be stored in the freezer for months at a time without spoiling.
However, frozen pizzas are not always safe to consume.
There are several things you should consider before storing them in the freezer.
Here are three reasons why frozen pizzas can spoil
Can frozen pizza go bad or expire?
Frozen pizzas are not perishable; however, they can become stale if left unopened for a long period of time. Once opened, they should be stored in the refrigerator until ready to eat. Frozen pizzas can last about two weeks in the freezer, but only three days in the fridge.
What Can Make Frozen Pizza Go Bad
If you leave a frozen pizza out for longer than 3 days, the cheese could melt and turn into a runny mess. This happens because the moisture from the air gets trapped between the crust and the cheese. It doesn't matter how many times you reheat the pizza, the cheese will never get back to its original state. How To Store Frozen Pizzas Properly Answer: To store frozen pizzas properly, wrap each slice individually in plastic wrap, place them in a resealable plastic bag, and freeze them for up to 2 months. Don't forget to label the bags with the date and contents!
?
When you're ready to eat your frozen pizza, remove it from the freezer and let thaw completely. Then unwrap the slices and put them on a baking sheet lined with parchment paper or foil. Bake the pizza for 10 minutes at 400°F 200°C or until warmed through.
Slimy:
Rot is caused by bacteria. It is usually found in moist areas such as bathrooms, kitchens, basements, and laundry rooms. Bacteria thrive in warm, damp environments where there is not enough oxygen. This is why rot tends to occur during the winter months.
How long does frozen pizza last?
Frozen pizzas can last for quite a while if stored properly. However, if left unrefrigerated, they can quickly lose their flavor and texture. To preserve the quality of your frozen pizza, store it in a cool place away from direct sunlight. Also, wrap the box tightly in plastic wrap to prevent moisture from getting into the package.
How to store pizza?
To store pizza, simply put the whole thing in the freezer. This way, the crust won't get soggy. Once you take it out of the freezer, let it sit at room temperature for about 30 minutes before eating.
Temperature:
Pizza is usually served at room temperature, but if you're making it ahead of time, you'll want to freeze it. To freeze pizza, wrap it tightly in foil and place it in a resealable plastic bag. Then stick it into the freezer. It's ready to eat whenever you're ready!
Container:
A container is a great way to store leftovers. Use glass jars or containers that fit snugly in your refrigerator. Make sure to label each jar with the contents and date. This will help you remember what was in it and how long ago it was prepared.
Can you eat frozen pizza after it expires?
Yes, but not if you want to enjoy it. Frozen pizzas lose their flavor quickly because of the freezing process. Once the pizza thaws, it loses moisture and becomes soggy. It's important to freeze pizza within 24 hours of making it. After that, it won't taste good. How to clean a cast iron skillet? Answer: Cast Iron skillets are durable and easy to care for. However, they can get very dirty. To clean a cast iron skillet, wipe down the surface with a dry cloth. Then, wash the pan with soap and hot water. Rinse well and dry thoroughly. Do not use abrasive cleaners or scouring pads.
Is it OK to eat an expired frozen pizza?
Frozen pizzas are generally safe to eat if stored properly. However, if you notice any signs of mold on your pizza, throw it away immediately. Moldy pizza could lead to serious health problems such as nausea, vomiting, diarrhea, abdominal pain, fever, headache, confusion, and even death.
How can you tell if frozen pizza is bad?
Yes, you can get sick from eating expired pizza. It is important to know that if you eat expired pizza, you could become ill. This is because the bacteria that cause illness can remain alive even after the expiration date on the package. To avoid getting sick from eating expired pizza, always check the expiration dates on packages and throw away any pizzas that are past their expiration date.
How long do frozen pizza last in the freezer?
Pizza freezes well because it contains a lot of air. This allows the dough to retain its shape during freezing. However, if you freeze pizza for longer periods of time, the crust will become hard and tough. To avoid this, freeze pizza only for no more than 3 days.
Can you get sick from eating expired frozen pizza?
Pizza is a popular dish that people love to eat. It is usually served warm but sometimes we order it cold. But what happens when you get a frozen pizza? Frozen pizzas are not always bad. Sometimes they taste good but other times they taste terrible. This is because the quality of the ingredients used to make the pizza is very important. So how can you tell if the frozen pizza is bad? Well, the best way to know whether the frozen pizza is bad is to check the expiration date. If the expiration date is past, then it is probably safe to eat. However, if the expiration date is still valid, then you should throw away the pizza immediately.
Can frozen pizza get mold?
It depends on how long ago the pizza was purchased. It is safe to consume if it is still good after 3 years. However, if the expiration date is past, it is not recommended to eat it because it could lead to health problems.
Recommended Story For You :
Related Posts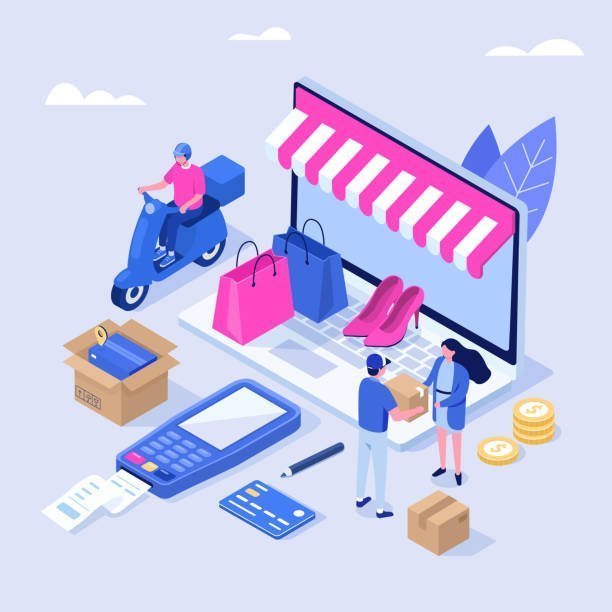 Online Income: How to Maximize Your Earnings from Home