Endive Substitute Here's 6 Ideas For Your Next Salad
For vegetarians or vegans, salad can be a tough meal to replicate at home. There's no doubt that fresh greens and veggies are delicious, but sometimes even they aren't enough to fill us up during the day. That's why salads like Endive substitute salads have become so popular. What are some other ideas for you to try out?
There are endless variations of salads that include leafy greens, tomatoes, cucumbers, peppers, onions, cheese, nuts, etc. They can also be a great way to get your daily vitamins and minerals. If you haven't tried them before, then you should consider giving them a shot. Here are six recipes from around the web that show off different types of substitutes.
Salads, especially those featuring leafy vegetables, can be a great source of nutrition and fiber, but they're notoriously bland. However, these days, you don't have to eat boring salads anymore! The modern trend of using alternatives to lettuce has given rise to new dishes and recipes that feature less leafy green ingredients. Whether you prefer a lighter option or want something a bit heartier, these salads and substitutes are sure to satisfy your craving for crunch and flavor.
What is Endive?
A form of leafy green belonging to the chicory family are endives. The flavor that results from this is then slightly bitter and earthy, sometimes like coffee.
Curly and Belgian varieties are both available. The most popular endives, or at least the ones that people are aware of, are probably the Belgian ones. the white, elongated, and light yellow-green ones.
[su_youtube_advanced url = "https://youtu.be/m-SfFXVKY_M" controls = "no" rel = "no" fs = "no" modestbranding = "yes"]
Some people even use these as miniature taco shells or as a low-calorie alternative to eating their preferred dip because the leaves are stiff and shaped like little boats.
The curled endive comes next. The edges of the leaves are quite ruffled, giving some people the impression that they are curly. They add a wow factor to salads, sandwiches, and any other cold plate you may think of because of their appealing appearance.
Endive substitutes
Arugula, radicchio, watercress, chicory leaves, romaine lettuce, and napa cabbage are the best alternatives to endives (Belgian or curly). Each of these alternatives can add taste, crunch, or merely aesthetic appeal to your dish, depending on your recipe.
If you're unsure of the distinction between curly and Belgian endives, know that they come from the same plant. Belgian endives rise upward in search of light since they are grown in dim settings. They remain extremely pale as a result, giving them a white and yellow-green appearance.
Similar to curly endive, but cultivated in full sunlight, with a naturally occurring mutation that causes the leaf margins to ruffle. The entire head will be ruffled and curly, and it will look better dressed on a tray or in a salad.
Let's now examine each option and consider when and when to employ each of them.
Arugula
Arugula, also known as rocket in some regions, is a leafy green that has a strong flavor and is a more appealing substitute for curly endive. You will need a lot of it to bulk up a salad because it wilts quickly. It's vital to keep in mind that while arugula is not harsh, not everyone will enjoy the flavor.
You might be reminded of the "aged" quality of prosciutto by arugula or rocket. Never use it in a soup or panini because it is preferable not to heat it up. Use it cold only.
Radicchio
Endives and radicchio are both related to chicory, as are radicchio. As a result, they have a harsh aftertaste that may or may not agree with you. Radicchio isn't the best if you want to replace endives because they are bitter. It tastes the same whether it is red or green.
But if aversion to bitterness is not a problem, radicchio can always be used in place of endives. Whatever you want—raw, cooked, braised, chopped in a salad. They have a slight crunch as well!
Oh, and if you're trying to replace Belgian endives and you really need it to be oval, keep an eye out! You might just discover the ideal shape since radicchio is available in both round and oval shapes.
Watercress
These little vegetables differ from endives (both varieties) in both appearance and flavor. They have a neutral flavor, so they will blend perfectly with any salad.
Water cress shouldn't be heated because doing so will simply cause it to wilt and lose flavor. In a cold dish, using it uncooked is recommended. Also fantastic in sandwiches!
Chicory leaves
Any salad would benefit from the addition of chicory leaves. They resemble arugula or rocket in appearance, but with pointier sides and a different flavor. They certainly have their distinct flavor, which is harsh and earthy.
Romaine Lettuce
Romaine is your best option if you want something that resembles endives but lacks the characteristic bitterness. Compared to endives, the leaves are a little bit darker and longer. Look for a younger, smaller head of romaine that isn't as colorful.
Additionally, the degree of leaf ruffling varies. However, romaine will work just fine if you need to replace a salad, a dish dressing, a soup garnish, or almost anything else.
[su_youtube_advanced url = "https://youtu.be/O4UttpouB24" controls = "no" rel = "no" fs = "no" modestbranding = "yes"]
Napa Cabbage
Napaka cabbage appears like a paler variant of romaine and has somewhat rounded leaf edges, yet it is very comparable to romaine. Contrary to popular belief, cabbage is actually more like iceberg and romaine lettuce than anything else.
The leaves are enormous—typically bigger than a romaine lettuce in full growth—so you'll have more than enough for any recipe you can imagine. After identifying some fantastic substitutes for endives, let's examine what endives actually are and how they taste. Maybe you'll come up with a replacement we failed to consider and discover your ideal fit.

Made an amazing bowl of colourful, delicious salad but missing endives? It's hard to let them go as they provide the character, flavour and personality to the mundane salad bowl.
So, we require a substitute or several substitutes to recreate its flavour and appearance! It entirely depends on your preference, as for some people endives are lovely earthy greens whereas for some they are the bitter ones to avoid.
But first, in order to substitute endives wisely, we need to comprehend certain things. What are endives? What do they exactly taste like? How to prepare Endives?
What Are Endives?
Endives are super-nutritious leafy greens that are utilised around the world for some excellent food preparations.
Endives come in two types namely Belgian and Curly.

The Belgian Endives are the most popular and probably the most common type of endives. They have a white and pale yellow-green colour and are elongated in shape. This shape is the result of the upward movement of the plant in search of sunlight as it grows in dark conditions.
Whereas, the curly ones have a ruffled curly edge as a result of natural mutation and are grown in full sunlight. These are well known for their looks adding a dash of elegance and playfulness to the dish.
What Do Endives Taste Like?
With slight sweetness and a hint of bitterness, Endives have an earthy flavour. Complimenting this earthiness, the leafy greens contain a fresh clean flavour and a lot of moisture.
As Endives are a member of the chicory family, their taste vaguely reminds you of chicory or coffee beans.
Endives can be a completely acquired taste. Yet, they work fantastically to complement and balance the sweet and sour flavours and add a dash of bitterness and leafy freshness.
Cooking endives transform its flavour and texture to a great extent. It turns from crunchy, yellow-green to soft, mellowy and brown upon cooking.
The flavour of endives depends upon its harvesting time as well. Generally, young tender leaves have perfectly balanced earthy and fresh flavour whereas the older ones feature cardboard-like texture and unpleasant dense bitterness.
How To Prepare Endives?
Generally, Endives are available as a whole head or bunched. Remove damaged or marked outer leaves if any and wash them properly. Then cut off the base and chop them into desired lengths after washing them again. Ideally, for cooking, use 300-400 gms per person and for having it raw, take 100 grams per person. Following are the timings for perfect preparation of Endives in various cooking techniques:
Cooked: 10 – 13 minutes
Sautéed: 6 – 8 minutes
Microwave: 5 – 6 minutes
Grilled: 7 – 8 minutes
Steamed: 12 – 15 minutes
Top 6 Best Endive Substitutes
Arugula, radicchio, watercress, chicory leaves, and napa cabbage are the top 6 substitutes for endives. Each of these substitutes, depending on your dish can provide the flavour, crunch and beautiful appearance. Let's dig deeper into them to see how and where exactly each one of them can be used as a substitute for endive.
Arugula

It is the best substitute for curly endive, in terms of appearance. It is a very flavourful leafy green, yet lacks the bitterness from endives. If you are looking for substituting endive due to its bitterness, this is the right option for you. Arugula, being an acquired taste as well, has an aged flavour like that of prosciutto. It's best to never heat it, hence it can only be used raw in salads.
Radicchio

Being the relative of endives, radicchio has the bitter earthy after taste just like endives. Either cooked or raw, they will act as the best substitute in terms of flavour and texture. If you are replacing the endive because of its bitter taste, this is not the right option for you. Radicchio is the best substitute for salads, soups and paninis.
Watercress
These are entirely different from endives both in terms of appearance as well as flavour. They have a neutral taste which goes well in any salad. It's best to consume them raw as cooking them will lead to its wilting without any change in flavour. They are best used in salads and sandwiches.
Chicory leaves
From the same family, chicory leaves have an earthy and slightly bitter flavour like arugula. They are the best substitutes in terms of appearance as well as taste. Although they lack the trademark flavour of endives, the earthiness they impart is almost similar.
Romaine lettuce

They are the best substitutes in terms of appearance. If you want to ward off the bitterness of endives but love their appearance, Romaine lettuce is the right option for you. Imparting the similar ruffled appearance, their leaves are darker and elongated than endives. They work best for salads, platter dressing, soup decor, etc.
Napa cabbage

Despite the name cabbage, these are more similar to iceberg and romaine than anything else. Their leaves are large, rounded and pale green. If you are looking to substitute endives owing to their bitter earthy flavour, napa cabbages work best. They can be used raw in salads and sandwiches as well as cooked to make soups, fried rice, etc. Staple to East Asian countries, napa cabbages can be fermented and used in food as a side dish and an ingredient in cooking various dishes. This fermented napa cabbage dish is popularly known as kimchi.
The Takeaway
Endives are remarkably delicious leafy green vegetables imparting the mature bitter-sweet, earthy flavour to the dishes by complimenting the sweet and sour flavours. Depending on your reason to substitute them you will have to choose the appropriate alternative for your dish. If you love their trademark flavour but are unable to find them at your local market, use Radicchio or Chicory leaves as its substitute. If you're someone who loves their fresh flavour and appearance but wants to ward off its bitter earthy flavour, use Arugula, Watercress, Romaine lettuce or Napa Cabbage as substitutes. For any more food curiosities write us in the comment box below!
Recommended Story For You :
Related Posts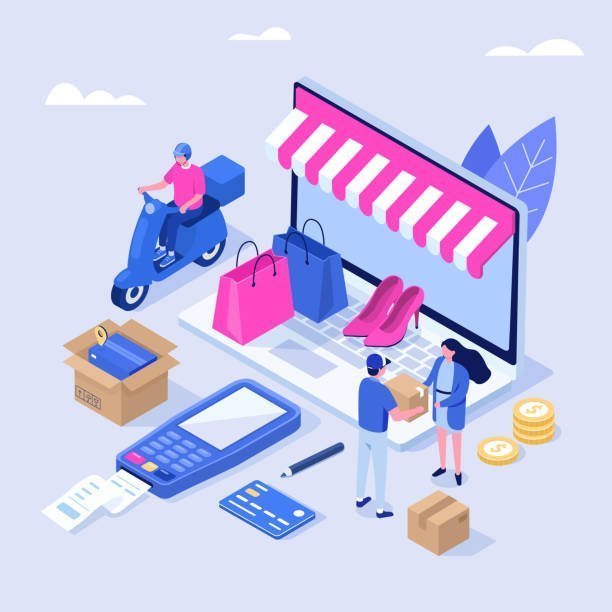 Online Income: How to Maximize Your Earnings from Home