How long can thawed meat stay in the fridge?
How long can thawed chicken stay in the fridge is an important question to answer. If it stays too long, you may get sick from eating it, and nobody wants that! If you throw it out early, then we run the risk of throwing out perfectly good meat. So, what is the answer and how do we know?
How Long Can Thawed Chicken Stay In The Fridge
There are a couple of factors that determine how long chicken will last in your fridge. One of the factors is whether your thawed chicken is raw or cooked. Another factor is what method you are using to thaw your meat. We are going to look at the different aspects that contribute to how long chicken can last once it is thawed in your fridge.
A rule of thumb is that thawed chicken that is raw will last between one to two days in your fridge. However, this timeline begins once the meat has been fully defrosted. It also depends on what method was used to defrost your chicken. Keep in mind, that you can always place the raw or cooked chicken in your freezer, which will prevent you from losing the chicken in your fridge.
Cooked chicken on the other hand lasts a little longer than raw chicken.
Chicken that has been cooked can last in your fridge between three and four days once it is thawed. If you are afraid that you will lose your cooked chicken, you can place it in the freezer as well. This will allow you to store it longer.
A few basics about chicken will better help you know if the chicken in your fridge is still good or if it has gone bad.
How To Tell If Chicken Is Spoiled:
There are four main ways to tell if the chicken has spoiled. These ways can apply to chicken that has been stored in your fridge or any chicken for that matter. Start by looking at the "best by" date on the package. If that date has passed, it might be wise to not risk eating the chicken. Next, use your senses by smelling the chicken. If it smells gross or unappetizing at all, then you will want to toss it, and not risk getting sick.
Next, examine the appearance of the chicken. Does anything look odd? If the chicken has started to spoil, the color of the chicken may have a gray, green, or blue tint to it. You will not want to eat the chicken if you see anything off with the chicken's color. You can also check to see if any mold or things is growing on it. If there are, then it needs to go out. Last, look at the texture of the chicken, no matter if it is raw or cooked. If the chicken has a slimy texture, then it is time to go. Do not eat it!
How To Thaw:
There are several good ways that you can thaw chicken. Please note, that these ways do not include being defrosted on the counter at room temperature or in a bowl of hot water. These are both risky, as they both allow the chicken to sit at dangerous temps that allow bacteria to grow quickly. The dangerous temperatures are between 40 to 140F.
The best ways to thaw chicken are in the refrigerator, in a bowl of cold water, or the microwave on defrost. Each one of these allows the chicken to be thawed safely.
Refrigerator Thawing:
Thawing chicken in your refrigerator means placing frozen chicken directly into your fridge and allowing them to sit in the cool fridge until they have defrosted. Once they have defrosted, the time that they are well thawed in the fridge begins.
The amount of time it takes a piece of chicken to thaw depends on what it is as well as its size. For example, a smaller chicken breast generally takes about one day to thaw in the fridge. Pieces of chicken with bones take longer, usually around two days. The USDA notes that pieces of poultry can be left in the fridge one to two days after being defrosted.
Cold Water Thawing:
Cold water thawing is when a piece of frozen chicken, is placed into a bowl full of ice-cold water. It then remains in the ice-cold water until the chicken thaws. Once it thaws it is removed and prepared.
The amount of time chicken breasts takes to thaw varies between one to two hours in ice-cold water. Larger pieces of chicken will take over two hours to thaw in cold water. It may be a bit difficult to use this method for thawing a whole chicken as the entire body would need to be submerged in the water.
Microwave Thawing:
Microwave thawing is probably the fastest way to defrost the chicken. It is done by placing your chicken in the microwave and keeping a close eye on it. You will want to use the defrost function if your microwave has it.
To do this at home, check the manual for your microwave to be sure exactly how yours works. Most simply have a defrost button for you to press, and then put in the weight of your food. IT will then require you to flip the food over after a given amount of time. Unique to microwave thawing, any meat that is thawed using this method should be prepared and cooked right away. Meat that has been defrosted in the microwave should not sit in the fridge raw.
Thawing frozen meats at home is a great way to save time and money.
But how long does it take before they start to spoil?
Frozen meats are convenient because they don't require defrosting or cooking.
They also last longer than fresh meats, which means less food waste.
However, freezing foods can cause them to lose moisture, leading to freezer burn.
This causes the surface of the meat to dry out, creating a tough texture and discoloration.
The USDA recommends storing frozen meats in the refrigerator for no more than three days
How long can thawed meat stay in the fridge?
Thawing frozen meats is easy. Just place them in a bowl filled with cold water and let them sit until completely thawed. Once thawed, remove from the refrigerator and pat dry with paper towels. This method works well for ground beef, pork, lamb, veal, turkey, and other types of meat.
How to thaw raw meat?
If you are planning to freeze raw meat, you should thaw it properly. Thawing frozen meat is not difficult but it does take time. It takes about 24 hours to thaw a whole piece of meat. To thaw frozen meat, put it into a colander and rinse under cold running water. Remove any ice crystals from the surface of the meat. Pat dry with paper towel. Place the meat in a shallow pan and pour enough hot water into the pan to cover the meat. Bring the water to a simmer, cover the pan, and turn off the heat. Let stand for 1 hour. Drain the meat and discard the liquid. Refrigerate the meat overnight. Do not refreeze thawed meat.
In the fridge
To store cooked meats, place them in airtight containers. Store them in the refrigerator for no longer than 3 days. For long term storage, freeze them.
In the cold water
To store cooked meats, place in airtight containers. Place in the refrigerator for no more than three days. Freeze for long term storage.
In the microwave
Microwave safe plastic bags are available from many grocery stores. These bags are designed to withstand the intense heat of the microwave oven. To ensure safety, always read the label carefully. Never put any metal object into the microwave. Do not leave the bag open while heating. Microwave ovens vary in power levels. Always check the manufacturer's instructions for proper operation.
How to tell if the meat is bad?
If the meat looks dry and crumbly, it is probably spoiled. It could also smell sour. If the meat smells good, but tastes bad, it is still safe to eat. However, if the meat smells bad, throw it away immediately.
Best practices for storing meat
To store meat properly, follow these steps: 1. Store meat in the refrigerator. Meat stored in the freezer will freeze and become hard. 2. Keep raw meat separate from cooked meat. Raw meats should not touch cooked meats.
Why should you place the meat on the bottom shelf of the fridge?
It is because the cold air flows down and collects at the bottom of the fridge. This creates a cold spot where the meat stays colder longer. 3. Make sure the meat is covered. A plastic wrap placed directly on top of the meat will help maintain the temperature. 4. Do not leave the meat uncovered for long periods of time.
How do you make raw meat last longer in the fridge?
You can freeze meat to extend its life. It is recommended to freeze meat within 24 hours after slaughtering. Once frozen, store the meat in freezer bags. To thaw frozen meat, remove from the bag and allow to sit at room temperature for about 2 hours.
Can you leave raw meat uncovered in the fridge?
Yes, but not for long. Raw meat needs to be covered with plastic wrap or foil to prevent contamination. How to make sure meat doesn't spoil? Answer: Meat spoils if exposed to air, moisture, and light. Keep meat away from direct sunlight, especially during hot summer months.
How soon after defrosting meat should it be cooked?
Defrosting frozen meats is not recommended because it could lead to bacteria growth. However, if you are planning to consume the meat within two days after defrosting, it is safe to do so. Defrosting takes about 24 hours. After defrosting, rinse the meat thoroughly under cold running water. Then pat dry using paper towels. Store the meat in the refrigerator until ready to serve.
How long after defrosting meat should it be cooked?
Defrosting frozen meats is a common practice. It is done to remove ice crystals from the surface of the meat. This helps prevent bacteria growth. But if the meat is not properly thawed, the bacteria could multiply rapidly and spoil the meat. Defrosting times vary depending on the type of meat being defrosted. For example, beef takes longer to defrost than pork. Also, the temperature of the freezer affects how quickly the meat defrosts. Meat stored in a cold environment below 0 degrees Fahrenheit defrosts faster than meat stored in a warm environment above 40 degrees Fahrenheit. Once defrosted, the meat needs to be cooked immediately. If the meat is left unrefrigerated, it will continue to lose moisture and become dry.
Can you cook meat 2 days after defrosting?
Yes, you can cook meat two days after defrosting. However, if you defrost meat in the refrigerator, you should not put it back into the freezer right away. This is because the cold air from the freezer could damage the meat. Instead, you should store the meat in the fridge until you are ready to cook it.
How long before defrosted meat goes bad?
Defrosting meat is not something that needs to be done immediately after purchasing it from the store. It is important to let the meat defrost slowly in the refrigerator. This allows the meat to absorb moisture back into itself and helps prevent bacteria growth. Defrosting meat in the fridge overnight is recommended.
Can you eat defrosted meat 2 days later?
Defrosted meats should be cooked within 2 hours of being defrosted. This is because the meat loses moisture while it is frozen. If the meat is not cooked immediately, it could dry out and become tough.
Recommended Story For You :
Related Posts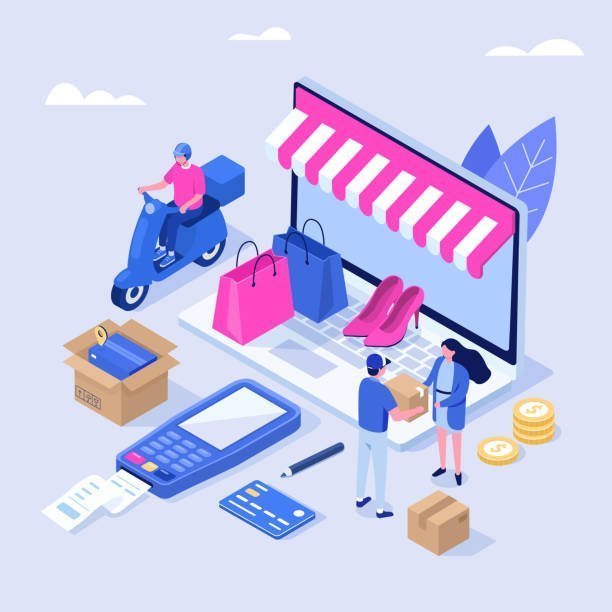 Online Income: How to Maximize Your Earnings from Home