How to counteract too much vinegar in the potato salad?
The potato is a versatile vegetable, suitable for more than solo presentations in baked, mashed, or scalloped sides. Potato salads may use red, white, yellow, new, or fingerling potatoes and be served hot, warm, or cold. Most salads use a vinaigrette-based dressing. If too much vinegar makes it into the dressing, correct it by using a bit of kitchen chemistry.
It is always good to know the proper way to prepare food, and it is not as easy to navigate the world of pickles and condiments. There are many types of vinegar and pickling liquids, so it is important to know the right one for your meal. Most recipes call for white distilled vinegar, but for some recipes, you will need to use some other kind of vinegar. Knowing the difference between the two will make your potato salad tastier and more enjoyable, and it will help you to prevent too much of the wrong kind of vinegar from ruining your dish. Read more about how I balance too much vinegar in a recipe and let us know what you think.
In this article, we will answer the question "How to counteract too much vinegar in the potato salad?", and how to fix common potato salad problems?
How to counteract too much vinegar in the potato salad?
Mix sugar into the potato salad, starting with only 1 teaspoon at a time.
Stir in 1/2 teaspoon finely grated lemon zest per 2 cups of potato salad. You can also use lime or orange zest.
Cut a large peeled potato into quarters. Keep them in the salad and refrigerate the salad after plastic wrapping it for about 8 hours. Remove the uncooked potatoes before serving the salad.
Stir in 1 tablespoon of finely minced anchovies per cup of prepared potato salad to mask the acidity of the vinegar.
Make another portion of the potato salad, without the vinegar. Mix this portion with the potato salad that needs to be fixed. Mix well and adjust the other spices.
How do fix common potato salad problems?
Problem: Bland potatoes
Solution: Season the water with salt, herbs, and spices before boiling. This infuses a variety of flavors into the potatoes. Depending upon your taste, you can flavor your potatoes with parsley, garlic, or even vinegar.
Problem: A dull dressing.
Solution: Tossing your potatoes in the vinaigrette dressing while they are still hot is the key to a balanced and cohesive flavor. If the dressing is mayo or cream cheese-based, let the potatoes cool before you toss them, or else you will end up with a disintegrated mayo.
Problem: Soggy potato texture.
Solution: Your best bet is to use waxy potatoes such as the small baby red potatoes, fingerlings, or baby new potatoes for making potato salad.
These types of potatoes keep intact while you toss them in the dressing. If the problem is persistent, you can try steaming your potatoes instead of boiling them.
Steaming the potatoes will not provide the same desirable results as boiling but it is better than soggy or broken potato chunks in your salad.
Problem: Overly heavy dressing.
Solution: Add texture to your dressing by adding fresh herbs or some chopped green scallions. Moreover, you can squeeze a lemon or add pickle juice, buttermilk, and additional vinegar into your dressing. Try a new lighter dressing such as the bacon-mustard vinaigrette for your potato salad.
Problem: Deadly mayonnaise.
Solution: Heat breaks the mayo. To extend the shelf-life of the mayo-based salad, you must keep it refrigerated or keep it away from direct sunlight. Therefore, a potato salad made with a mayo-based dressing won't last for more than 4 hours on the counter.
How to make the best potato salad?
Ingredients
2 ½ pounds red-skin potatoes, cut in half and into ½-inch chunks
2 tbsp white wine vinegar
½ tsp salt
½ tsp pepper
½ tsp sugar
½ cup mayonnaise
½ cup sour cream
3-4 hard-boiled eggs, diced
½ cup celery, diced (including some of the inner leaves for flavor)
3 green onions, thinly sliced (white and green parts)
¼ cup sweet pickles, diced
Instructions
Fill a large pot with water and generously season it with salt. Then bring the water to a rolling boil.
Add the cut potatoes to the boiling water. Let the potatoes boil for about 15-20 minutes or until fork-tender. Strain the potatoes from the boiling water and set them aside.
Whisk white wine vinegar, salt, pepper, and sugar in a bowl. Then stir the boiled potatoes into the mixture using a spatula. Make sure that the potatoes are evenly coated in this vinegar mixture.
Mix mayonnaise and sour cream until well-combined. Fold the mixture into the potato mixture using a spatula.
Add the rest of the ingredients into the bowl and refrigerate the salad for up to 6 hours.
Recipe Notes
Do not cut the potatoes any smaller than ½-1-inch-thick chunks. Make sure all the potato chunks are consistent in size. This ensures the potatoes cook evenly and do not absorb excess water.
Generously seasoning the salt before boiling the potatoes in it is the most important step in imparting a mild flavor to the potatoes.
Coat the potatoes in the vinegar seasoning mixture while they are still warm. Then wait until the potatoes are cool before mixing in the mayonnaise mixture.
Let the potato salad rest for at least 30 minutes before devouring it. This gives the potatoes sufficient time to absorb all the flavors.
Nutrition facts
Serving size 8 g Calories 346 kcal Carbs 33 g Protein 7 g Fat 20 g Saturated fat 5 g Cholesterol 111 mg Sodium 429 mg Potassium 963 mg Fiber 3 g Sugar 5 g Vitamin A 420 IU Vitamin C 17.8 mg Calcium 64 mg Iron 1.8 mg
Potato salad is a classic summer side dish.
If you want to add some flavor to your next batch, try adding some vinegar.
Too much vinegar can ruin the taste of your potato salad.
Potato salad has always been a favorite at picnics and barbecues.
The combination of potatoes, mayonnaise, celery, onions, and other ingredients makes it a delicious treat.
Vinegar adds tanginess to foods.
But too much vinegar can overpower the flavors of the other ingredients.
How much vinegar should you put into your potato salad
How to counteract too much vinegar in the potato salad?
Potato salad is a classic American dish that combines potatoes, onions, celery, and sometimes other vegetables such as carrots and bell peppers. It is usually served cold, but it can also be served warm. Potatoes are the main ingredient in potato salad, but many recipes call for additional ingredients such as eggs, bacon, cheese, and corn.
How to fix common potato salad problems?
Potato salad is a great side dish for any meal. However, if you are looking for a perfect recipe for potato salad, you should try our Potato Salad Recipe. This recipe is easy to follow and delicious!
How to make the best potato salad?
Potato Salad is one of the most popular side dishes. It is usually served cold but can also be served warm. Potato salad is very versatile and can be used as a starter or main course. It can be served as a side dish or even as a sandwich filling. It is a great way to get people to eat vegetables.
Recipe notes
To make the best potato salad, you need to use good quality potatoes. Potatoes that are not fresh will give you a mushy potato salad. So, always buy potatoes that are fresh. Cut the potatoes into bite sized pieces. Add salt and pepper to taste. Mix together the dressing ingredients. Pour the dressing over the potatoes and mix well. Let stand for about 30 minutes. Serve immediately.
Nutrition facts
Potato Salad Nutrition Facts Serving Size 1/4 cup 60g Calories 120 Total Fat 0 g Saturated Fat 0 g Trans Fat 0 g Cholesterol 0 mg Sodium 0 mg Carbohydrate 28 g Net Carbs 0 g Protein 2 g Sugar 3 g *Percent Daily Values are based on a 2000 calorie diet.
How do you counteract too much vinegar in a recipe?
Mayonnaise is a mixture of eggs, oil, vinegar, salt, pepper, mustard, and other ingredients. It is used as a salad dressing and dip. Mayonnaise is usually made from egg yolks, oil, and vinegar. Vinegar is added to mayonnaise to give it a tangy flavor. However, if you add too much vinegar, it will overpower the flavors of the other ingredients. To avoid this problem, you can try adding lemon juice instead of vinegar. This way, the acidity level of the mayo will not be affected. Also, you can add sugar to the mayonnaise to balance the sourness.
How do you neutralize vinegar in salad dressing?
Vinegar is a great ingredient for many dishes, but if you are using it in a recipe that calls for other ingredients, such as tomatoes, onions, garlic, or spices, you might end up with a dish that tastes overly vinegary. This is because vinegar contains acetic acid, which is very strong and can overpower other flavors. To reduce the vinegar flavor, try adding lemon juice to your recipes. Lemon juice neutralizes the acetic acid in vinegar, making it easier to incorporate into other ingredients.
How do you fix too much vinegar in a salad?
If you put too much vinegar in your salad, it will spoil the taste of your salad. To avoid this, try adding a pinch of salt to your dressing. This will help balance the acidity level.
How do you tone down vinegar taste?
Vinegar is acidic, but not all acids are created equal. Acids such as lemon juice, lime juice, vinegar, and citric acid are strong enough to break down proteins and fats, making them safe to eat. However, other acids, like phosphoric acid, hydrochloric acid, and sulfuric acid, are weaker and won't destroy proteins and fats. These weaker acids are used to preserve fruits and vegetables, and to clean dishes. Vinegar is a mixture of acetic acid a weak acid and alcohol a solvent. It's important to know how to neutralize vinegar because it's used in many recipes, especially salad dressings. To neutralize vinegar, mix 1 part vinegar to 3 parts cold water. This will dilute the vinegar and lower its pH level. For example, if you're using apple cider vinegar, you'll need to mix 2 parts vinegar to 5 parts water. Once you've diluted the vinegar, pour it into a container where it will stay until you're ready to use it.
How do you reduce the taste of vinegar in mayonnaise?
If you are using vinegar in a recipe, try adding a pinch of sugar. This helps balance the acidity in the dish.
Recommended Story For You :
Related Posts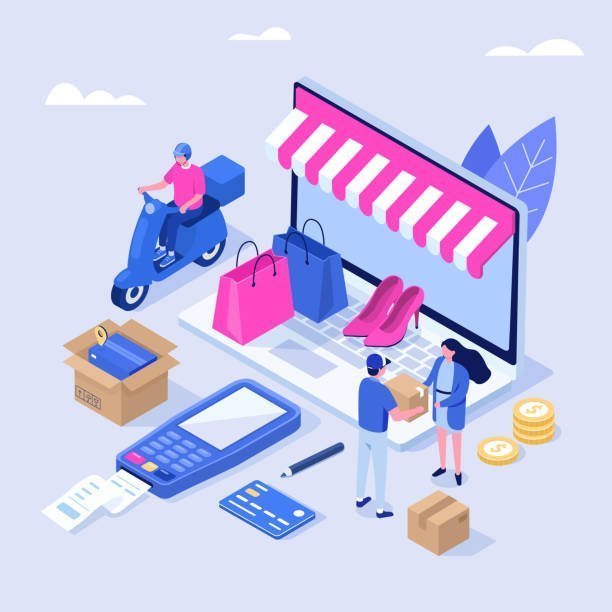 Online Income: How to Maximize Your Earnings from Home