Why Did My Traeger Catch Fire?
Pellet grills like Traeger seem to be pretty safe. If you're new to using your Traeger, or even if you've been using it a while, you may be wondering if it can catch fire or if you already had that happen, you're asking why my Traeger catch fire.
Pellet grills like Traeger can catch fire, caused either by too many pellets in the firepot or too much grease on the drip tray. It's important to keep your pellets dry as moisture can cause them to clump and feed improperly into the auger and firepot. Also, use a liner on your drip tray and change it every 1-3 cooks.
Can a pellet grill catch on fire?
Yes, is the short answer. Just like other grills, pellet grills use fire to cook food. Any time there is fire involved, there is a risk of fire.
And a little flare-up, because your grease tray is too heavily coated, is probably not worth panicking over.
If your pellet grill does catch fire, there are a few tips you can follow. With these tips, you can not only determine the cause, but you can prevent it from happening again.
But I would only follow these steps if the fire seems dangerous and out of control. Because once you go through these steps, you won't quickly be able to return to grilling.
First and foremost, make sure you are following the manufacturer's directions when operating your pellet grill.
Did you just buy a Traeger? If so, this walks you through everything you need to know about using your new Traeger, including 2 crucial safety tips. recent article
Now, what do you do if your Traeger catches fire?
DON'T PANIC
When we panic, we don't think clearly. When we're not thinking clearly, we make bad decisions that could be dangerous for us and those around us.
Also, if you're with other people and you start to panic, they might start to panic, too.
CLOSE THE LID TO THE GRILL AND HOPPER
Closing the grill and the hopper will deprive the fire of oxygen. Without oxygen, the flame will die out.
MOVE THE GRILL AWAY FROM WALLS OR FLAMMABLE OBJECTS
Don't hurt yourself trying to move it. If the grill is not moveable, clear away whatever you can that poses a risk of fire. I keep my Traeger the recommended 18″ away from the back wall of my house.
UNPLUG THE GRILL
The last thing you want is for your grill fire to turn into an electrical fire. So flip the power switch off (don't worry about the shutdown cycle for now) and unplug your Traeger.
DON'T DOUSE WITH WATER
It seems like a natural move to throw water on something that's on fire. However, that's a bad move with pellet grills for 2 critical reasons:
This is an electrical appliance and water could cause permanent damage
Pouring water on any kind of grease fire causes the flaming oil to splatter and splash. This INCREASES the flames and will NOT extinguish them
If the fire seems out of control, a fire extinguisher is your best bet. But your Traeger will require extensive clean-up afterward. And whatever food is on the grill will need to be thrown away.
Love my Traeger. Some may say this grease fire was an accident, and some might say it's a good way to angle for a new Timberline.
Does a Traeger have a flame or ever flare up?
Yes. Traegers DO use an open flame to generate heat. But, Traeger grills are designed so there are no flare-ups like you'd see on a gas or charcoal grill. That's because there is a solid metal tray in between your grates and the flame.
So, you should never see a flame in your Traeger.
That makes pellet grills more similar to convection ovens than traditional grills. Instead of electricity or gas as your heat source, Traegers use wood pellets as a heat source.
But even though they use wood pellets, Traeger grills still aren't considered wood grills.
I know this can all be very confusing. Luckily, I wrote this that talks about the differences between wood and charcoal grills. recent article
Now a flare-up is a short burst of flame that results from fat dripping on hot coals. The fat can either be from the meat on the grill. But oily marinades that drip often cause this too.
This is a normal part of grilling and not something that needs to be extinguished.
In a traditional grill, like wood or charcoal, the best way of dealing with a flare-up is to just move the food to a different location on the grill.
You won't see a flare-up on a Traeger, at least in terms of fat dripping on the open flame. That's because, as I mentioned, the flame is below a solid metal drip pan.
However, if too much grease is coated on the drip pan, that can catch fire. For that reason, I cover my drip pan with aluminum foil. Then I simply change that every 1-3 cooks depending on how coated it gets.
Did you ever wonder why your Traeger grill caught fire?
If yes, then you might want to read this article because it contains some useful information.
Traegers are great grills that allow you to cook food at high temperatures without having to worry about flare ups or smoke.
They are also very versatile and can be used for smoking, grilling, baking, roasting, and even boiling.
The Traeger has become a favorite among outdoor enthusiasts because of its ease of use and versatility.
Traeger grills are designed to burn wood pellets instead of charcoal.
This means that they don't produce any smoke or smell.
In addition, they are safe to use indoors.
However, these grills are prone to catching fire.
When this happens, it is usually due to a malfunction in the ignition system
Why Did My Traeger Catch Fire?
Traegers are very popular among people who love to grill. It is easy to use and provides a great experience. However, if you are not careful, it could burn down easily. Here are some tips to avoid fire: 1 Make sure the air vents are open. This helps the smoke to exit the grill. 2 Do not place the grill directly on the ground. Place it on a sturdy surface such as concrete or wood.
Is it possible that a pellet grill might catch fire?
Yes, it is possible. Pellets are combustible materials that produce heat when burned. A pellet grill uses pellets as fuel. These pellets are usually made from sawdust, corn cobs, and other organic matter. When these pellets are ignited, they release energy that heats up the grill.
What to do when Traeger catches fire?
If you notice smoke coming from the grill, immediately turn off the ignition switch. This will extinguish the flame. Do not try to put out the flames yourself. Instead, call 911 immediately.
· Please, do not freak out!
Traeger grills are designed to operate safely. However, if there is a problem with the unit, please contact Traeger Customer Service at 1-800-841-2419. We will assist you with any issues you may encounter.
· Disconnect the grill power supply
Remove the grill from the carton and place on a flat surface. Unplug the cord from the wall outlet. Do not touch the metal parts of the grill while unplugging the cord. · Turn off the gas burner Answer: Turn off the flame under the burn pot. To turn off the flame, press and hold down the "off/stop" button located near the top center of the front panel.
· Avoid using water to clean up the spot
Use a dry cloth to wipe away any grease or dirt. · Clean the grates after every use Answer: Clean the grates with a wire brush and hot water. After cleaning, let the grates air dry completely.
What's the best way to extinguish a Traeger fire?
To put out a Traeger fire, turn off the burners and open the door. Then pour 1 cup of water into the firebox. Close the door and wait 10 minutes. Open the door again and check if the fire has gone out. If not, repeat steps 2 and 3 until the fire goes out. How long does it take to cook a whole turkey breast on a Traeger grill? Answer: A whole turkey breast takes about 4 hours to cook on a Traeger grill. It depends on the size of the bird.
Can a Traeger have a fire in the hopper?
No, the Traeger cannot have a fire in the Hopper. What is the difference between a pellet smoker and a charcoal grill? Answer: Pellets are burned wood pellets that produce smoke and flavor during grilling. Charcoal is burned coal that produces smoky flavors during grilling.
Why is my Traeger flaming up?
Pellets are a great way to cook food because they are easy to manage and clean. However, if you are not careful, pellets can easily catch fire. The main cause of fires is improper storage. Pellets should be stored in a cool dry place away from direct sunlight. Make sure that the pellets are completely dry before placing them into the grill. Also, never store pellets near other combustible materials such as charcoal briquettes, wood, paper products, or anything else that could ignite.
What do you do if your Traeger catches on fire?
Traeger grill owners frequently report issues with their grills overheating. This usually happens because the grill is not properly ventilated. Make sure that the vents are open and allow air to flow freely around the grill. Also, if you notice smoke coming from the chimney, check the firebox door for any obstructions. It could be that the charcoal is blocking the opening. If you see flames shooting out of the chimney, turn off the burners until you can get someone to help you.
Why did my smoker catch fire?
Grease fires are common in pellet grills because pellets burn very hot and produce lots of smoke. To prevent a grease fire, you need to shut off the ignition system. Turn off the igniter switch located near the front panel of the grill. Then turn off the power supply switch located on the side of the unit. Next, open the door and remove any remaining pellets from the hopper. Finally, turn off the gas line that runs into the back of the grill. Once these steps are completed, you can safely leave the grill unattended until the fire burns itself out.
Why does my pellet smoker keep catching on fire?
Pellets are used in pellet smokers because they provide a steady supply of heat for smoking meats and other items. Pellets burn hotter than charcoal briquettes and are usually composed of sawdust, wood chips, or even corn cobs. Pellets are generally used to smoke meat, poultry, fish, vegetables, fruits, nuts, and herbs. If you notice any unusual smells coming from your pellet smoker, check the air filter. It should be changed every two months. Make sure that you clean the grill after each use. Cleaning the grill helps prevent buildup of grease and grime. Grease and grime build up on the grill and can cause the pellets to catch on fire.
How do you stop a grease fire in a pellet grill?
Smokers are not designed to be used indoors. It is very dangerous to smoke outdoors because of the extreme heat. However, if you decide to smoke indoors, you need to take precautions. Make sure that you have enough ventilation and that the area where you smoke is well ventilated. Also, make sure that you clean the area thoroughly after smoking.
Why does my Traeger keep overheating?
If you notice smoke coming from your Traeger, immediately turn off the burners and open the door. Turn off the power switch and remove the grill from the stand. Open the bottom vents and wait for the flames to subside. Then, check the area around the burner where the fire started. If you see any hot spots, clean them with a damp cloth. Once the fire is out, shut down the unit and let it cool completely. Remove the grates and inspect them for damage. If you see any cracks or holes, replace them. If everything looks good, reassemble the grill and start it back up.
Why does my pellet grill keep catching fire?
Traeger BBQs are designed to provide a reliable source of heat for smoking, grilling, and baking. It is important to understand that these devices are not intended to be used as a stovetop or oven. In order to avoid damaging the unit, please follow the instructions provided by the manufacturer. If the flame does not go away after 30 seconds, turn off the gas supply to the burner. If the flame continues to burn after turning off the gas, call our customer service department immediately.
Recommended Story For You :
Related Posts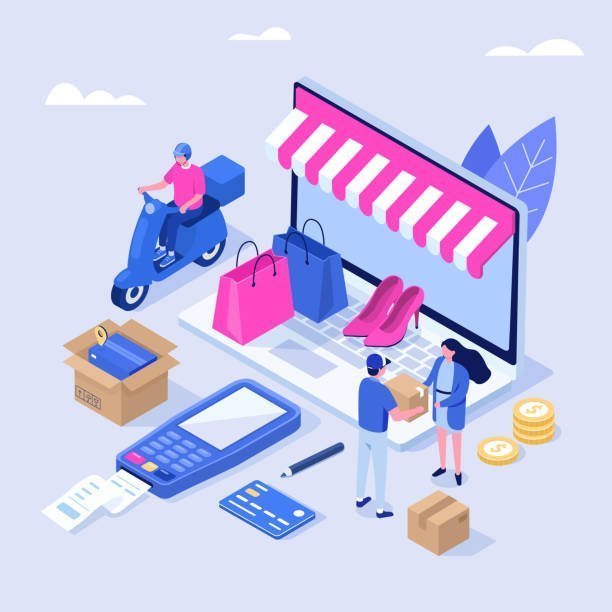 Online Income: How to Maximize Your Earnings from Home